KUMAMOTO CENTRAL LAW OFFICE (The Law Office of Hironori Kino) is a general practice law firm that provides a wide range of legal services in English as well as in Japanese to our clients located in the Kumamoto region. Prior to opening his own law office, Hironori Kino (attorney-at-law admitted in Japan) started his professional career at Japan's largest full-service international law firm and spent over 10 years there mainly advising and assisting foreign companies coming to Japan.
Our fundamental mission is to contribute to a «more affluent, more liberal, and more fair society» in my wife's hometown of Kumamoto. As part of this mission, we strive to help individuals, families, and businesses resolve their respetive legal issues in the best way possible. We recognize that each of our clients has been placed into unique situations. With that in mind, we tailor our legal services to their specific needs and circumstances.
The business hours are from 9am to 6pm, Monday through Friday. We also offer evening and weekend appointments upon request. Call us at 096-288-2193 to schedule your initial consultation.
You can also contact us via our LINE Official Account.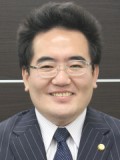 Hironori Kino, Attorney-at-Law
Traffic Accidents, Real Estate Transactions, Construction Contracts, Consumer Rights, Medical Malpractice, Debt Collections, etc.
Inheritance Disputes, Wills, Guardianship, Family Trust, Divorce, Compensation for Marital Infidelity, Property Division, Child Custody & Support, etc.
Dismissal, Non-Renewal Notice, Sexual and Other Workplace Harassment, Resignation Notice, etc.
State Redress Law, Tax Disputes, Other Claims against National or Local Governments, etc.
INTELLECTUAL PROPERTY LAW
Authors' Rights (Copyright), Trademarks, Unfair Competition Prevention Act, Response to Request for Disclosure of Alleged Copyright Infringer's Information, etc.
Commercial Negotiations, Employment Disputes, Contract Drafting & Review, Business Succession Planning, etc.
🇬🇧 English
🇯🇵 Japanese (日本語)
🇫🇷 French (Français)
HIRONORI KINO (40-year-old lawyer)
2021
Opened the Kumamoto Central Law Office in Kumamoto City
2010-2020
Largest Law Firm in Japan
(Nishimura & Asahi, Tokyo Office)
2009
Admitted in Japan
2008-2009
Legal Apprentice at the Legal Training and Research Institute of the Supreme Court of Japan
2005-2008
Waseda Law School (J.D.)
2001-2005
Keio University
(B.A. Environment and Information Studies)
1995-2001
Kaisei Junior & Senior High School (Tokyo)
-
Corpus Juris Finance [First Volume] - Completely Revised Edition
(Co-author / Shojihomu, 2017)
-
Japanese-English Model Work Rules - 2nd Edition
(Co-author / Chuo-Keizaisha, 2014)
-
Legal Practice of Japanese Limited Partnership Agreement
(Co-author / Shojihomu, 2011)
A nominal fee of JPY5,500 (for up to 30 minute) or JPY11,000 (for up to 1 hour) applies to an initial in-person consultation.
Initial consultations in certain types of cases (e.g., injuries in car accidents) are provided free of charge.
We generally accept credit cards and certain other cashless payment methods for initial consultation fees. For details, please click here (Japanese only)
We kindly request that all visitors make an appointment in advance by phone (or LINE).
Our hourly rates range from JPY22,000 to JPY66,000 depending on the expertise required for each case.
In many cases, we are able to offer a capped hourly fee arrangement with a contingent fee.
JAPANESE CONVENTIONAL FEE ARRANGEMENTS
Attorneys and clients in Japan traditionally tend to adopt a combination of a fixed initial fee and a contingent fee.
In certain types of cases, we may even offer a completely contingent fee arrangement.